When it comes to buying, developing, or appraising real estate, zoning is an important factor to take into consideration. Land zoning laws have been around for almost 100 years in the United States, and they apply to almost all properties. Zoning dictates what can and cannot be built on a property.
As a general rule, R1 zoning is intended for single-family residential properties. R1 zoning is typically a low-density land zone that allows for one residential unit and, in some cases, an accessory dwelling unit.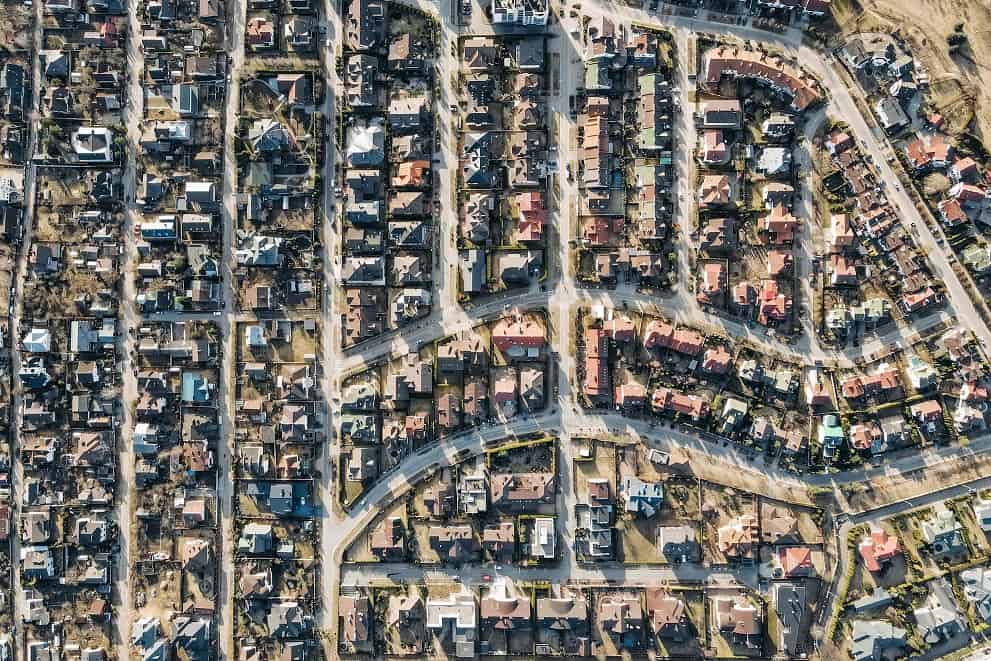 R1 zoning is the most common zoning district in the United States, and it can be seen in most municipalities across the county. Just head out to the suburbs, and you will most likely come across it in some form or another.
Sometimes this type of zoning may be represented with a unique variation of the name like R1-H or R1-D, but "R1" is most commonly used.
In this article, we will discuss this zoning type and some common questions you may have about it.
R1 Zoning in Residential Real Estate
R1 is a zoning designation most commonly used to describe single-family residential zoning. This district is commonly found in suburbs or areas where single-family homes exist.
In general, this zoning type allows for one single-family residential unit on a lot, but there are different variations you may see depending on where the property is located.
Sometimes this zoning designation may be appended with a number or an additional letter at the end. These numbers or letters usually indicate an additional regulation to the single-family zoning type.
For example, an R1H zoned lot in Los Angeles is a single-family hillside lot, subject to different building regulations than an R1 zoned lot.
In other municipalities, you may see the R1 appended with a number like R1-5. This number typically represents the minimum lot size. So the number 5 would mean a minimum lot size of 5,000 square feet.
What can you build on R1 zoning?
The most common use for R1 zoning is a single-family house. Below is a list of other potential uses:
Detached garages, outbuildings, and accessory buildings
Accessory units (In some municipalities)
Studios, offices, and sheds
Fences and walls
Two-unit dwellings (In some municipalities)
Additionally, many municipalities allow for some limited commercial uses in R1 zones, such as bed & breakfasts or home offices.
Local regulations should always be consulted when determining what can be built within an R1 zone.
What is the difference between R1 and R2 zoning?
The primary difference between R1 and R2 zoning is that R1 typically applies to single-family housing, while R2 generally applies to multi-family dwellings like duplexes or apartments.
Additionally, the lot size requirements for each type of zoning are different, with R1 often requiring larger lots than those required by R2.
The types of uses allowed in each zone may also vary; typically, only residential uses are allowed in R1 zones, while commercial ventures may be permitted in some cases within an R2 zone.
Finally, regulations regarding height limitations and other building codes associated with each zone can differ significantly as well.
Can R1 zoning be changed?
The answer to this question is that it depends.
It may be possible for R1 zoning to be changed, but it is not a simple process and may take some time.
In most cases, an application must be submitted to the local planning authority in order for a change of R1 zoning to be approved. The application will need to include detailed information about the proposed amendment and typically requires public consultation with adjacent landowners and other interested parties.
Once all relevant information has been gathered and considered, a decision will be made by the planning authority regarding whether or not the amendment should be granted.
It's important to note that even if the application is successful, any changes to R1 zoning are subject to certain conditions which must be met in order for it to stay valid.
Your odds of changing R1 zoning successfully really depend on the local government, the location of your property, and whether or not the proposed use would conform to the neighborhood.
Does R1 zoning allow horses?
That depends on the specific regulations and laws in the area where your property is located.
In areas where the R1 lots are larger in size and there are more agricultural uses nearby, horses would most likely be allowed.
However, if you live in a suburban tract neighborhood with smaller lots and lots of neighbors in close proximity, you would most likely not be able to have horses.
Does R1 Zoning allow mobile homes?
The answer to this question depends on the specific zoning regulations in your area.
Generally speaking, R1 zoning is residential zoning that allows single-family dwellings and not mobile homes. But this may not always be true.
Based on my experience with appraising mobile homes, there are two different scenarios when living in a mobile home. Either you:
Rent a lot in a mobile home park or
Own the lot and own the mobile home on the lot.
In the first scenario, the mobile home park would have some kind of mobile-home park zoning or multi-family residential zoning.
In the second scenario, the lot could potentially be zoned R1 if this is common for the other surrounding uses.
Before you buy an R1 lot for your mobile home, ensure that you are in compliance with all applicable zoning requirements.
First, you should check your property's zoning and then talk with your local planning and zoning department to learn more specific information about the permissible uses.
Common Misconceptions
One common misconception about R1 zoning is that it allows all types of dwellings, including mobile homes. This may not always be the case, and it's important to check your local zoning regulations first.
Another common misperception is that R1 zoning only applies to single-family homes. While this may be true in some cases, other uses may also be allowed depending on the municipality.
For example, some areas may allow duplexes or multi-family dwellings in an R1 zone.
Finally, some people believe that building permits are not required for projects in an R1-zoned area, but this is not always the case. Depending on the scope of the project and any local ordinances or regulations in place, you may need to obtain a building permit before proceeding with your project.
As with all zoning, it's important to consult with your local planning department first so that you are in compliance with all applicable zoning requirements.
Latest posts by Austin Fernald
(see all)